Are you looking for
employee development

that's more than just a training?
Inspire your employees and give them the tools to write success stories.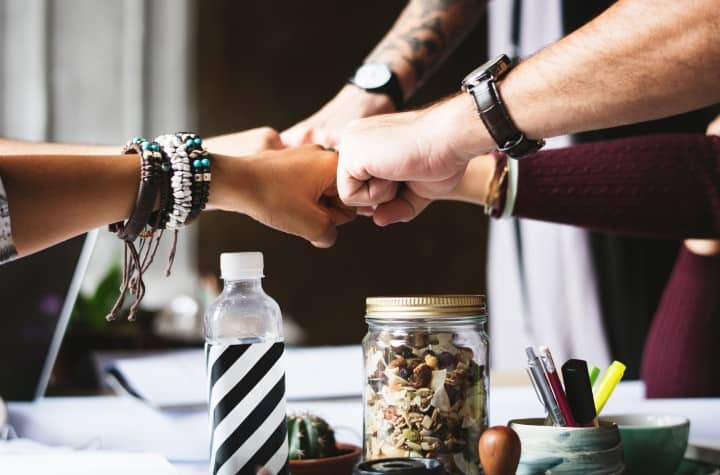 Forming High-Performance Teams
Do you have different characters in your team and would like to improve cooperation?
Learn how the individual preferences of your employees affect the performance of your team and how you can quickly develop your team towards a high-performance team.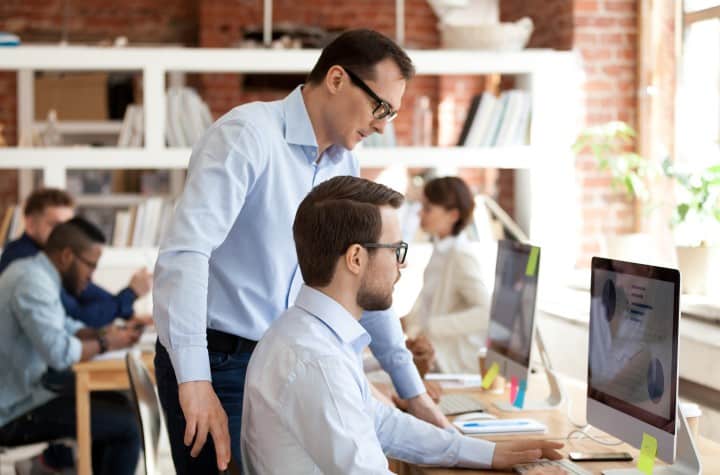 Promoting employees better in an individual fashion
Do you have one or more employees that you would like to develop in a targeted manner?
Take advantage of a more effective alternative to training that not only imparts specialist knowledge, but also motivates employees in the long term, promotes personal initiative and delivers real results.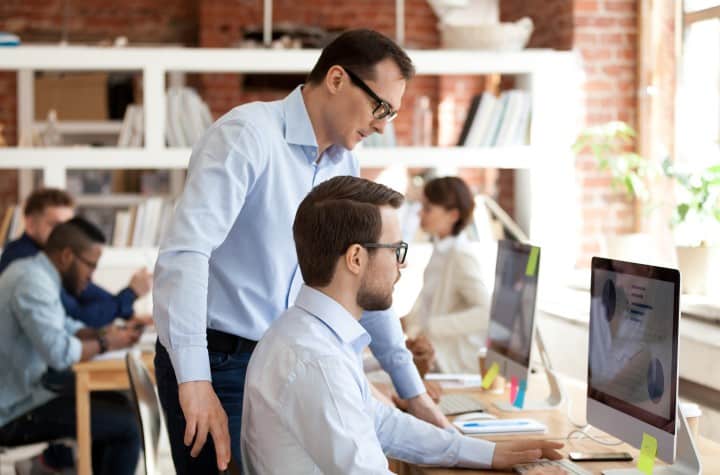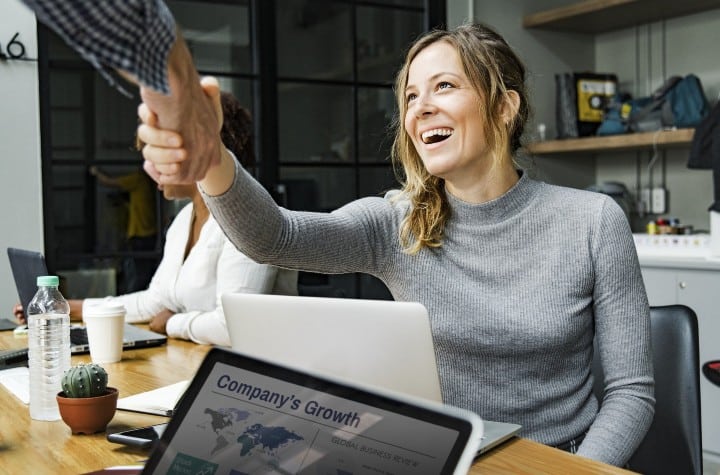 Boosting talent management 
Are you looking for ways to further develop your talent management and thus specifically promote your best employees and retain them in your company? Inspire and empower your talents in a targeted way to independently take the initiative, actively shape and achieve real results for your company.
Advantages for managers
Because we know your challenges.
Minimal personal administration and support effort (through as-a-service approach)
Easy docking to existing internal company processes and systems
Positive impact on employee creativity, motivation & retention
No disruption of ongoing work processes
Reliable execution through structured process
Internal positioning as an active "intrapreneur"
Individual adaptation to corporate CI made possible (optional white labeling)
Tapping of external know-how from the kickworkx mentor & expert network
Do you have any questions? Then contact us right now!
For all employees
Our solutions address all employees – from executive assistants to call center employees. Resources are focused on those who "want" them, instead of being distributed in a "watering can" manner.
Specialist know-how
"One coach does not fit all ideas!" Therefore, we offer access to a wide range of selected external specialists who "coach" and support individually and without bias.
For companies, not just startups
Established companies function differently than startups. We know the challenges from our own experience and how to overcome the "realization gap" between idea and implementation.
We love all kind of innovation
We help not only to find the "next big thing", but also to realize the many small improvements of processes and products (quality, service, cost reduction, etc.) that are essential for the success of a company.
Freedom Factor
New things are created only where old ways are left behind. That's why we give employees access to inspiring and motivating external innovation hubs, helping them to create new perspectives and overcome hurdles.
It is fun
We use approaches that inspire, bring joy and help employees to grow beyond themselves.